Town Talk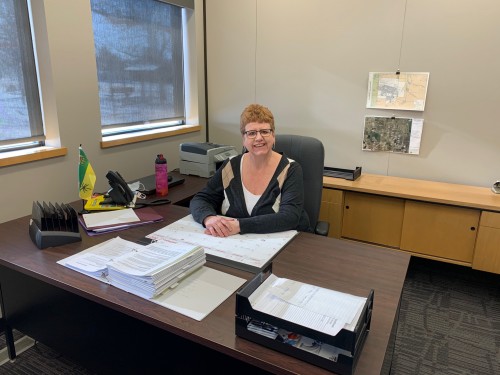 Greetings! And welcome to "Town Talk" this article and others to follow each month will showcase not only what is happening in your community but also focus and spotlight different areas of our organization. This allows you to be able to know what projects/events are occurring but also realize how many individuals on our team contribute to our success. It will focus on different areas of the organization including Recreation, Infrastructure, Planning/Development and Finance. It will also include which individuals are involved in this area that help to contribute to our success.
Your new Mayor and Council have been very busy the last 2 and ½ months adjusting to our roles within the organization and the town. We have attended many council meetings, sub- committee meetings as well as other meetings that have been held in the community, as well as getting to know the employees working in our town and facilities. We are preparing for our first budget working with our Finance and Interim CAO officer, Candace, as well as reviewing the overall finances of our town. Tax assessment notices have just come out, our office, Deidre and Kelda, have been busy not only working at their desks but also assisting with the payment of these notices. Our administration Committee has also been tasked the duty of filling the CAO Position of our organization, with our hopes to succeed in the hiring of a successful applicant to fill the position. Our Planning and Development committee has been working with Kerri, on not only marketing and branding of our community, but also looking at potentially new exciting business prospects for our town.
Our Infrastructure and Facilities committee have been working with Operations manager, Nic, to assist with planning of projects, projects in the works and work to be completed in all areas including facilities such as the Water Treatment plant, infrastructure, sewer and roads. Our Recreation committee has also been busy working with Stephanie, as she outlines projects and recreation activities to keep our town residents active in this pandemic. She has had to really "think outside the box" to try and ensure that our spirits are kept up and we stay positive, no easy task for sure!
Other Councillors including myself have been busy attending other outside meetings, such as Dr. Recruitment, Library, Assiniboia Civic Improvement Association, and The Prince of Wales Board. Our Council has also been working on the improvement of our working relationships with other RM's and Towns, realizing the importance of banding together to ensure not only our strength but success. Relationships must be not only maintained but enhanced to grow our community. Our early meetings with Recreation have already proven to be successful, as we have reached out to a few RM's to date.
As you will see in the upcoming reports your Council not only will keep you informed but you will also get to know everyone involved in this organization and the role they play as we strive towards success. Not one person can do this on their own and I am proud to be part of such a great team, it truly is a privilege to serve this community! After all at the end of the day we too are residents living in this community. I look forward to our next few years as we grow our community and regain our identity labelling ourselves as truly "The Heart of the Golden South"
Mayor - Sharon Schauenberg