Town Talk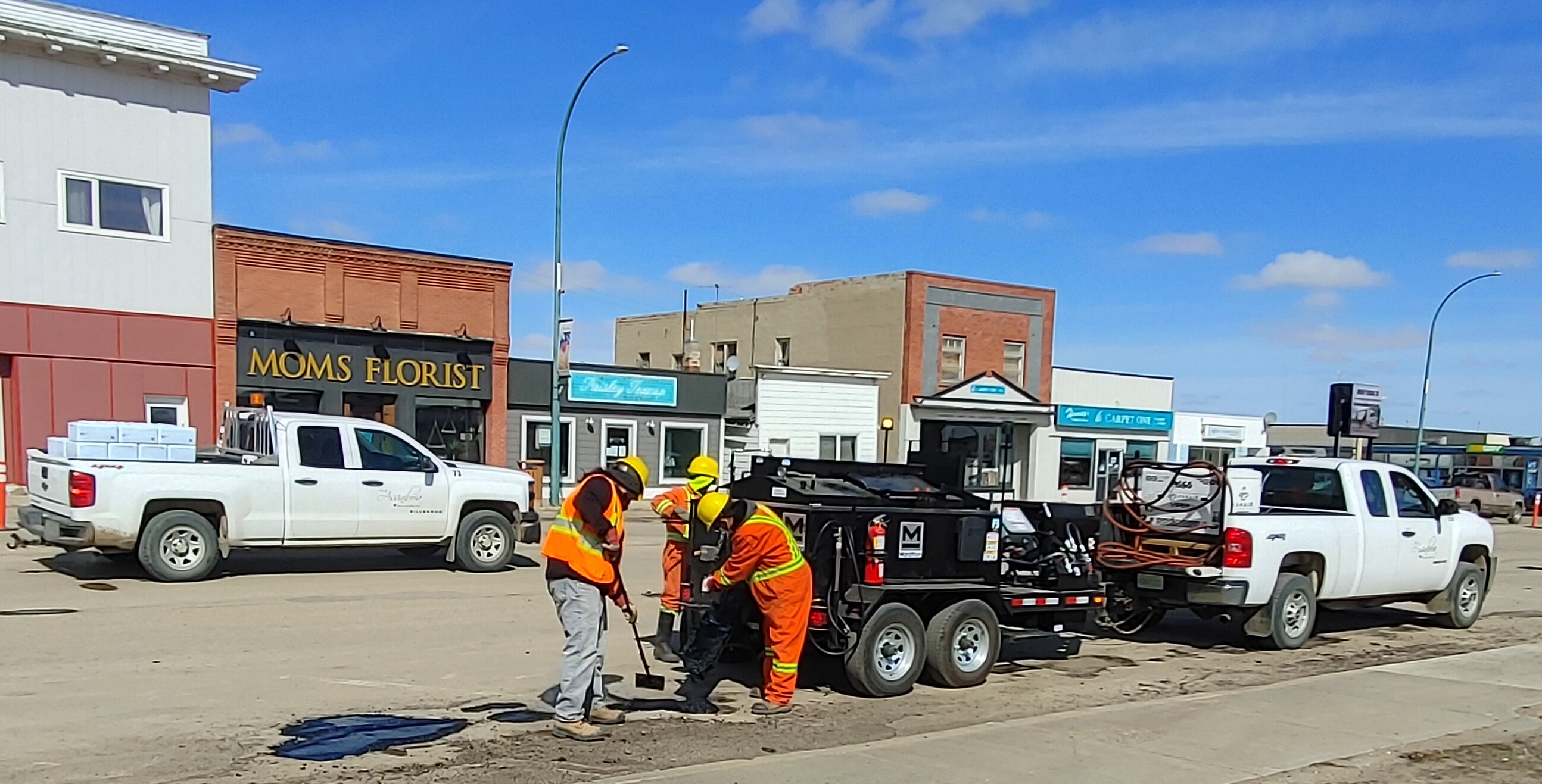 May Issue......


Spring is here and the Town is gearing up for several construction projects. The Town will be full of activity in May and June with street and sidewalk work. Town staff have started crack sealing and pothole patching on Centre Street. Paving crews are scheduled to begin mid-June to repave 3rd Street West and Shaw Place. Patching will take place after the paving is finished and will include several of the trenches from sewer/ water digs. Also parts of Leeville Street and 1st Ave North (Railway Ave.) in the north industrial area will also see patching. Sidewalk replacement will start on Centre Street and will continue to other locations around town.
Other projects include storm sewer replacement in the alley behind the Assiniboia Bakery and also in front of the Fields Store on the 100 block of 3rd Avenue East. A storm sewer catch basin will also be added in front of A & W on First Avenue East. During all this construction we ask for your patience and to please obey traffic signs. We want to ensure safety for our staff and the construction crews.
The Town has purchased a new street sweeper and it should be arriving early June. Until the new sweeper arrives, we will be using our current sweeper, please watch for signs and remove vehicles from the street when in your area.
In the fall of 2020, the Town surveyed the community about a new traffic bylaw which included questions about speed limits. When questioned about lowering the speed limits around schools, parks, daycares the response was 64% in favour of lowering to 30 km/hr in those areas. However when questioned of having the speed limit remain at 50 km/hr or reduce to 40km/hr for all other areas of town, 66% were in favour of it remaining at 50 km/hr. As part this new Traffic Bylaw, speed limits have been lowered to 30 km/hr in school zones, around parks and by Assiniboia Child Care Services Daycare on 4th Avenue East. The speed limit in the other general areas of the community remains at 50 km/hr. The new speed limit signs will be put up this spring and we ask that you slow down in the in school zones, parks and by the daycare.
Also we want to thank everyone who have signed up for Town alerts with our new Voyent Alert system. We will continue to inform residents through Voyent Alert. To learn more on how to sign up, visit our website at www.assiniboia.net or call the office and we would be happy to help you.
We are doing our best to serve the taxpayers of Assiniboia. Our organization is committed to working towards making your community a place proud to call home. We look forward to accomplishing many more projects as we serve, you the citizens of Assiniboia. We are excited to see what the next few years have in store as we strive to improve!