Town Talk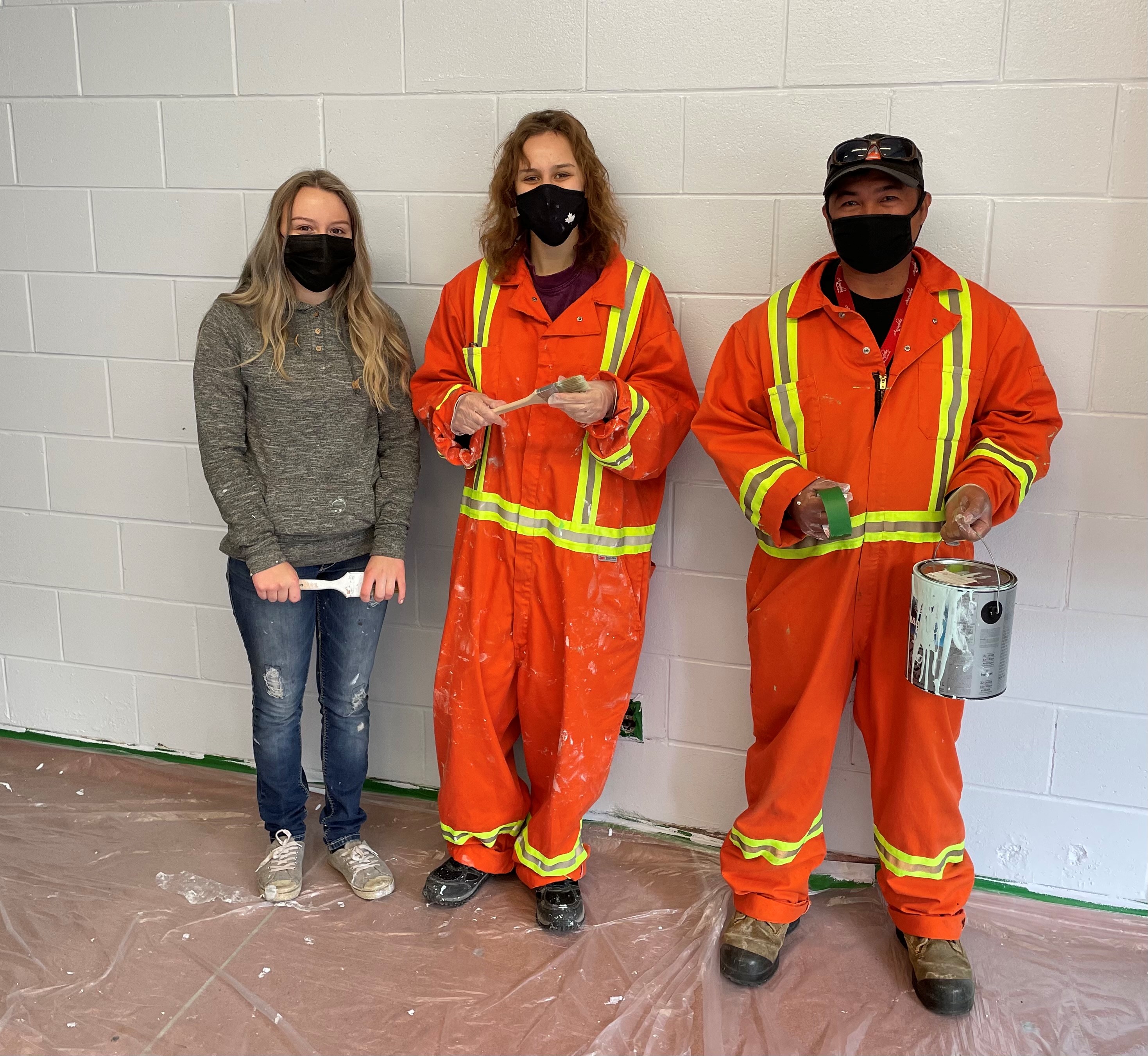 Staff (Left to right): Kyla, Kaitlyn & Donny

June Issue......


Hey Assiniboia, summer is right around the corner and we are ready to see all your smiling faces. We are starting off with "June is Recreation & Parks Month" as proclaimed by the provincial parks and recreation association all across our beautiful province. To kick off the month of June - we are so excited to let you know that the Pool opens June 5th. The Pool will be the place to be this summer. The climbing walls are being installed and they are sure to create a splash! We are so thankful to the residents who logged their In Motion Go Out and Play Challenge minutes, with the funds we won from that challenge – we purchased the climbing walls. The pool is also undergoing a makeover with paint on the inside and out - thank you to Southland Co-op for the very generous donation of paint, it is greatly appreciated. (thank you to our crew this summer – as seen in the photo – they are working hard on the painting) The lifeguards have all been hired, they are looking forward to a positive & normal season.
Swimming lesson & Day Camp registration are open online on the town website. Summer Day Camp is going to be very exciting and fun with 3 fabulous counsellors, check it out - we still have lots of room to welcome your kids.
Thank you for everyone who has been participating with Better Together Tuesday and thanks again to our partners. Head into Timothy Daniels Clothing if you are looking to order shirts. Better Together Tuesday lunches begin July 6th in Centennial Park – these are going to be fun and delicious - stay tuned for more details coming soon!
Walk for Wellness Wednesdays will continue throughout the summer. Also the Assiniboia Regional Park Golf Course has started Men's night on Tuesday's and Ladie's night on Wednesday's. Stop by for a round of golf. We are also excited that construction has begun on the new Arena and Wright Construction has been very busy on the site.
Also with July around the corner- on Canada Day (July1) stop by the pool for free swimming and then the amazing fireworks will wrap up the day. Canada Day fireworks will be at 10:30 pm at the fairgrounds. Hope to see you all there!
Baseball & Softball are allowed, watch for activity on the diamonds and help us cheer on all those players. Underground sprinklers are being installed on Diamond 1, this is part of a larger plan for upgrading the fairgrounds.
Be sure to check the calendar at assiniboia.net to see all of the great programming at the Aquatic Centre including lane swims, parent & tot swim, senior swim, adult fitness classes and many hours of public swimming. Also sign up for Voyent Alert! it is a great way to stay current with all Town news.
Wishing you all a great summer!