Southland Co-op Centre
The Southland Co-op Centre is now open for the season!
Visit our website here, assiniboiarecreation.com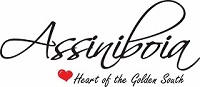 Assiniboia area celebrates substantial completion of new $18 million recreation complex project
Town of Assiniboia News Release
Issued: Tuesday, September 20, 2022
This past weekend, the Assiniboia area marked the substantial completion of its new $18 million recreation complex with a community celebration in the heart of the golden south.
Construction on the Southland Co-op Centre (also known as the Town of Assiniboia and District Recreation Complex) began in April of 2021. Work involved building a two-story, more than 3,900 square metre facility, and associated works. The facility will be fully operational later this month.
The new complex replaces Assiniboia's existing ice arena built in 1956. The new multi-use facility includes a teen centre, full-size ice rink, walking track, multi-use sport and recreation room, a canteen, dressing rooms and a Lakota First Nation Education and Interpretive Centre.
Under the Investing in Canada Infrastructure Program, the Government of Canada is contributing up to $6,293,010 to the project and the Government of Saskatchewan is contributing up to $5,243,651. The remainder of the project is funded by the Town of Assiniboia and through fund-raising efforts by the Assiniboia Civic Improvement Association, along with support from neighbouring communities, rural municipalities, and many generous corporate and personal donors.
"Our government is proud to support projects that contribute to building energy efficient buildings, creating greener, more vibrant communities. Assiniboia's new recreation complex will bring residents together for social, recreation and cultural activities for generations to come. By investing in infrastructure, our government is growing our country's economy, increasing the resiliency of our communities, and improving the lives of Canadians," said the Honourable Dominic LeBlanc, Minister of Intergovernmental Affairs, Infrastructure and Communities.
"The Government of Saskatchewan was proud to play a role in this Assiniboia area project by investing more than $5.2 million in provincial funding toward its completion. This complex will provide cultural and recreational opportunities for residents and strengthen the heart of the community in this part of our great province," said the Hon. David Marit, Saskatchewan's Agriculture Minister and Wood River MLA, on behalf of the Hon. Don McMorris, the province's Government Relations Minister.
"Recreational facilities, especially in small towns become the meeting place for all to gather and create memories. This spectacular new structure rises up to that occasion. Assiniboia welcomes The Southland Co-op Centre as an intricate thread for our community and the surrounding area, weaving one more string into the heart of Assiniboia," said Her Worship Mayor Sharon Schauenberg, Mayor of the Town of Assiniboia.
Clint Mauthe | Town of Assiniboia | 306-642-5002 | cao@assiniboia.net