Tourism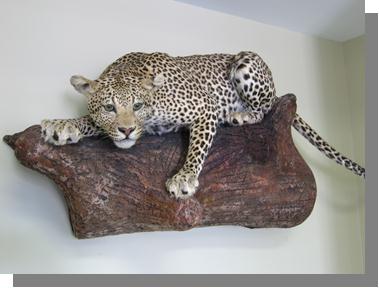 The peaceful community of Assiniboia invites and welcomes you to the "Heart of the Golden South". Assiniboia is rich with heritage, resource and a strong sense of community. It is the service center of the south. The residents and tourists enjoy a rare freedom only the vast open plains can offer.
The original Northwest Territories' District of Assiniboia, which encompassed Southern Saskatchewan from south of Saskatoon to the U.S. border, was named after the Assiniboine Indians. The word Assiniboia is Saulteaux (Plains Ojibwa) meaning "One who cooks with heated stones." It is from this rich dowry the town of Assiniboia adopted its name.
The Tourism Advisory Committee is currently looking for volunteers interested and dedicated to developing and promoting the Assiniboia's tourism industry. Working with other community members and organizations, the Advisory Committee is responsible for carrying out a variety of programs and initiatives across a range of areas: marketing, development, education and training, membership and visitor services, research, information technology and more.
Fast Facts about the Tourism Industry
• Total traveller expenditures in Saskatchewan were $1.63 billion in 2009, compared to the $1.47 billion travellers spent here in 2007.
• Tourism is an export industry, and export sales for 2009 were more than $470 million. This is the money spent in the province by non-resident visitors.
• Just under 8.9 million visits were made to and within Saskatchewan in 2009.
• The jobs of nearly 62,300 people – that's one of every nine workers in Saskatchewan – are either partly or wholly supported by tourism. Of these, 69% are full-time positions, 36% are in rural and northern Saskatchewan, and 20,165 jobs are wholly supported by tourism.
• Seven out of ten workers got their first job in the tourism industry.
• The average expenditure per person on overnight-or-longer trips grew to $252 in 2009 (from $231 in 2007).
Hunting & Fishing
Assiniboia and the surrounding area is noted for good hunting, particularly ducks, upland game and deer throughout the year. For more information on any of these places please contact Assiniboia Tourism at (306) 642-3382 or any Saskatchewan Tourism Office.
Tourist Information Center
101-4th Ave W
Assiniboia, Saskatchewan
SOH OBO
The Town of Assiniboia is pleased to announce that the Prentice African Safari Exhibit is located at it's new home - the Tourism Information Centre (Old Library, 110-4th Avenue West, Assiniboia).
Come and view an amazing collection of animals. The Prentice family donated part of the collection of stuffed and mounted wild animals of the late Wilfred Prentice to the Town of Assiniboia several years ago and it has been a long time tourist attraction for the community ever since.
For more information, contact the Town of Assiniboia, Economic Development Officer and Tourism Manager, Rochelle Neff.
Phone: (306) 642-3382 (Town Office)
Evenings and Weekends (306) 640-8335
* No Admission, available for veiwing evenings and weekends.
Assiniboia Tourism
Contact: Rochelle Neff, EDO & Tourism Manager for the Town of Assiniboia
Box 670
Assiniboia, Saskatchewan
S0H 0B0
Phone: (306) 642-3382
Asaskan Complex - Town Office
131 3rd Avenue West
Assiniboia, Saskatchewan
SOH OBO
Phone: (306) 642-3382
Hours
Monday to Friday
8:30 a.m. - 5:00 p.m.
Assiniboia & District Museum
506 3rd Avenue West
Assiniboia, Saskatchewan
SOH OBO
Phone: (306) 642-5353
* Admission Charged
Summer Hours
Monday to Sunday
9:00 a.m. - 12:00 p.m.


1:00 p.m. - 5:00 p.m.
Off-Season Hours
Monday to Friday
9:30 a.m. - 11:30 p.m.


1:00 p.m. - 4:00 p.m.
*Large groups of 12 or more, please call ahead.
For viewing after hours or Saturday and Sunday call (306) 642-4790, (306) 642-3615 or (306) 642-3382.
Assiniboia Public Library
201 3rd Avenue West
Assiniboia, Saskatchewan
SOH OBO
Phone: (306) 642-3631
Hours
Monday & Tuesday
10:00 am - 5:00 pm
Wednesday
10:00 a.m. - 9:00 p.m.
Thursday & Friday
10:00 a.m. - 5:00 p.m.
Saturday
12:00 p.m. - 5:00 p.m.

* Please visit our Business and Service Directory for more information on Accommodations, Restaurants, and Services.