REGIONAL PARKS AND CAMPGROUNDS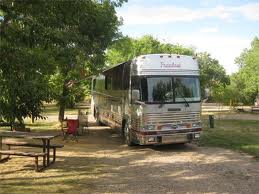 Come and visit any of the local parks. The scenery, people and activities available at each site are spectacular. Fishing, hunting, camping: it's all here. Come for a day, a weekend or the whole season!
Call Town of Assiniboia, Community Services for camping rates and services available - 642-3382 (weekdays - 8:30 - 5:00 pm)
ASSINIBOIA REGIONAL CAMPGROUND
The Assiniboia Regional Campground is apart of the Assiniboia Regional Park. The campground has 15 electric sites and 2 non-electric sites.
The campsites are grassy and well treed to allow for privacy. Picnic tables and pole barbecues are also in the campsites.
Modern showers and washrooms are located at the adjacent Assiniboia Aquatic Centre.
Also in close proxomity are the following amenities.
Amenities
Food Service, Cellular Service, Concession/Gasoline, Outdoor Pool, Aquatic Programs, Picnic Area, Playground, Showers, Modern Washrooms, Laundry Service, Potable Water, Sewer Dump, Propane, Fishing, Tennis/ Badminton/ Basketball/ Volleyball/ Ball Diamonds, Horse Shoe Pits, Museum/Historical Site, Pets Permitted.
Willows Dam which is located 8 kms east on Highway #13 offers the angler either Walleye or an abundance of Perch.
A boat launch is available for those who wish to venture out a little farther (Gas motors are not permitted). The Dam is a popular place in the winter months for ice fishing

Season
May 21st - Sept 6th
Rates - Please Check back in 2013
No Reservations - First Come
DUNNET REGIONAL PARK (AVONLEA)
BENGOUGH REGIONAL PARK
BIG BEAVER REGIONAL PARK
CORONACH CAMPGROUND
GRASSLANDS NATIONAL PARK
LAFLECHE CAMPGROUND
MANKOTA CAMPGROUND
Mankota, Saskatchewan

Phone: (306) 478-2329
MERGEL RANCH
MOSSBANK RV PARK
OGEMA REGIONAL PARK
ROCKIN BEACH REGIONAL PARK
SHAMROCK REGIONAL PARK
SYLVAN VALLEY REGIONAL PARK
THOMSON LAKE REGIONAL PARK
Thomson Lake, Saskatchewan
VAL MARIE CAMPGROUND
Val Marie, Saskatchewan

Phone: (306) 298-2022
JEAN LOUIS LEGARE REGIONAL PARK
WOOD MOUNTAIN REGIONAL PARK