Assiniboia Regional Economic Alliance
AREA
Assiniboia, with its central location, is right in the middle of some of the richest farmland in Saskatchewan.The Town is the largest of its neighbouring communities and serves as the hub for major services. With a variety of sectors, such as a vibrant small and medium sector with retaill, agriculture and manfacturing.
The Assiniboia Regional Economic Alliance (AREA) is an inter-municipal partnership of the Town of Assiniboia, Village of Limerick, R.M. of Stonehenge No. 73, R.M. of Excel No. 71 and R.M. Lake of the Rivers No. 72. An Agreement signed October 26, 2011 declared each of the municipality's commitment to work together and develop an economic area of excellence. The Alliance has a progressive vision to advance the needs of the region economically:

"AREA will be investment ready which will lead to a
balanced, diversified growth in businesses."
The goal of the Alliance is to have the Town of Assiniboia, the Village of Limerick and the rural municipalities working together in areas that support local investment and consistent decision making and policy development. In doing so, the municipalities will develop a mutual respect for another and not the attitude that each municipality is in competition with each other.

The Alliance recognizes that any economic development in our defined geographical area benefits all the partners in the long term and this will assist in sustaining our municipalities over time and allow each to provide municipal programs and services to meet the needs of our citizens. A recognized key to our successful future development will be multi-sector growth.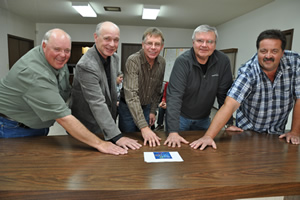 Any inquiries can be made to:
Town of Assiniboia
Phone: 306-642-3382
Fax: 306-642-5622
Email: cao

@assiniboia.net